QUALITY METAL FABRICATION SERVICES IN SYDNEY
Complete range of steel fabrication services in Sydney
Quality Steel fabrication in Sydney
Custom Steel & Sheet Metal Solutions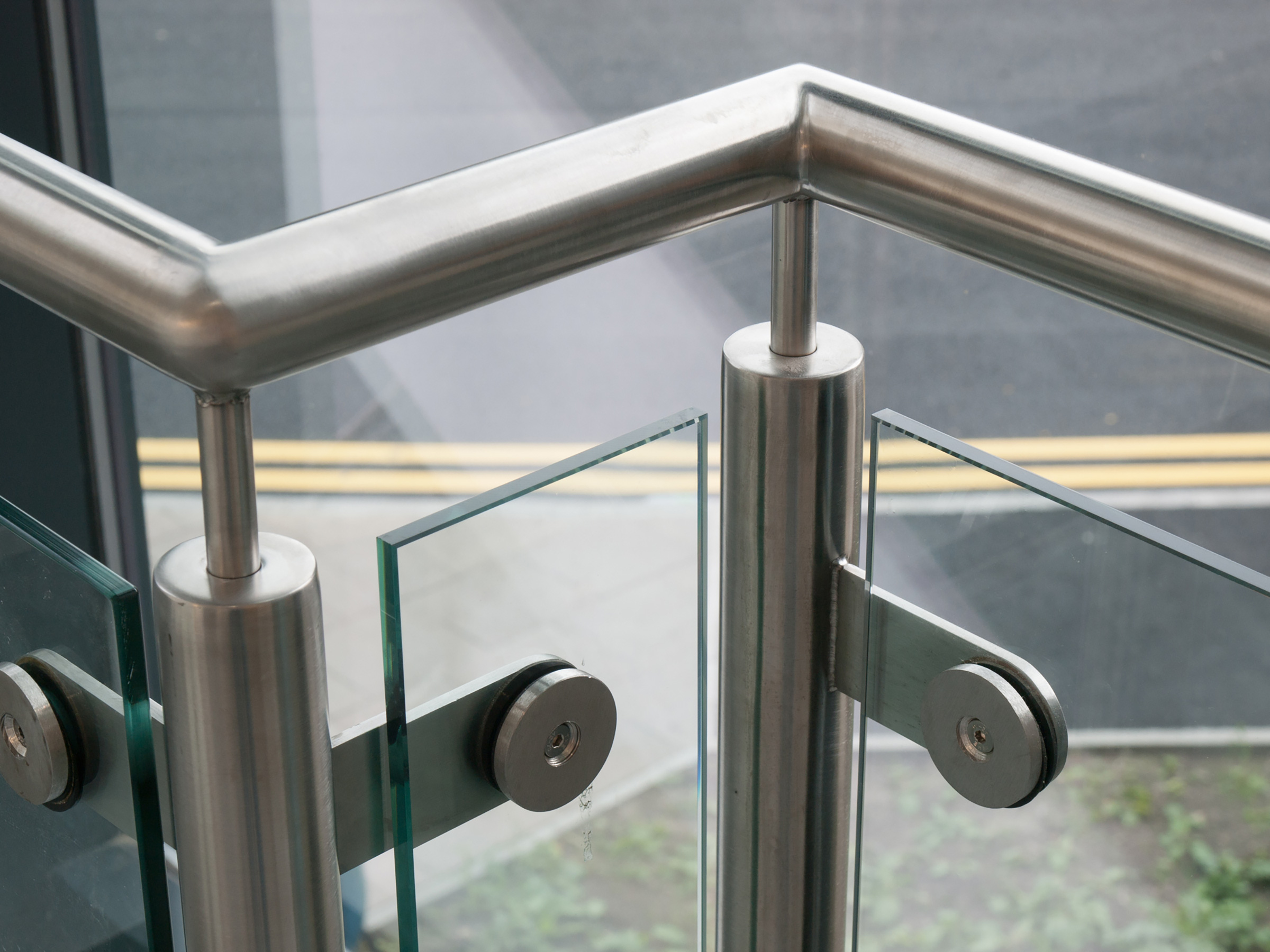 Sydney Metal Fab offer a complete range of steel fabrication services in Parramatta, Sydney to a variety of industrial, residential and commercial clients. We are the experts in providing great quality, cost effective, and precise structural steel fabrication in Sydney.
As the leaders in stainless steel fabrication in Sydney, we are extremely experienced in providing affordable structural steel solutions, whether you have a small or a large project.
Our customer centric approach enables us to deliver quality stainless steel fabrication services in a timely manner, and at an affordable price. We make every effort to provide efficient steel fabrication services to the residential, commercial and industrial market. We serve residential, commercial, and industrial markets with efficient steel fabrication services.We do this by understanding our client's needs, and being committed to meeting our strict quality criteria on every job we undertake.
We find that many of our clients are either in the hospitality trade, are commercial organizations or government agencies:
Steel Fabrication for Restaurants
Steel Fabrication for Council Properties
Steel Fabrication for Commercial Buildings
Steel Fabrication for Architectural Projects
Steel Fabrication for Restaurants
Many of our clients require sheet metal products or steel fabrication in Sydney for restaurants and cafes, due to their low corrosive properties and ease of cleaning. For example, in Sydney, stainless steel benches, bench tops and kitchen bench tops are very popular. Also, stainless steel splashbacks, stainless steel bowls, range hoods, handrails and balustrades are always in high demand.
Steel Fabrication for Council Properties
Many council buildings have been renovated and updated lately, using stainless steel balustrades and stainless steel handrails, both inside the buildings and outside in public spaces. This type of custom steel fabrication in Sydney is particularly effective as a safety measure, due to its high strength, durability and low corrosive properties. These steel products are also very stylish and contemporary and can be designed to fit any modern architecture.
Steel Fabrication for Commercial Buildings
Commercial fit outs are well suited for the use of sheet metal goods, as they often benefit from the reliability of metal balustrading / handrail fittings & cables.
Steel Fabrication for Architectural Projects
Sheet metal and stainless steel fabrication lends itself well to various architectural designs, adding a long lasting and stylish element to many residential and commercial properties. Most of our customers are rapidly seeking architectural fabrication services from us.
We find that many of our clients are increasingly requiring our services for architectural fabrications.
You can rely on us for fabricated square tubes, round & flat bars, round tubes, angles, and urinals as well as guillotining services with high precision.
We would love to assist you with your next structural steel and steel fabrication project in Sydney.
Our immense experience in the industry
We at Sydney Metal Fab have been in the industry for many years and this has given us a vast experience that helps us serve our customers better every time they avail of our assistance. Ever since we started in the business, we have been a trailblazing enterprise. We have been nothing short of exemplary, leading and showing the way to our peers, and charting the road to excellence. From the very beginning, we have always focused on offering and specialising in services that others could not provide. Needless to say, we have been the best in trade in all aspects of such fabrication work in the city.
The trust factor we created
This immense experience is the first reason that has endeared us to our innumerable clients spread all across the city. We work from the capital of New South Wales. Therefore, if our clients are looking for a company that offers the finest sheet metal fabrication in Sydney, they should come to us. Apart from our favourable location and experience in the industry, we also offer the best range of services in this industry. We would handle the project in its entirety, starting from the design phase until the time we finish it.
The best manufacturers and fabricators of sheet metal in the city
We are a world-class organisation for work like fabricating sheet metal in the most precise way possible. We have committed ourselves to offer our clients the best in quality. We also look to provide them with impeccable services. It also helps that we have the best in-house team to deliver the best work to our clients. They can always trust us to provide them with the finest sheet metal fabrication in Sydney.
The best customised products for our clients
We offer our clients the most customised products and services in this industry. We are confident enough to say that no one does it better than us. As a top-tier organisation, we know and understand that our clients would always have unique needs and we try to cater the best to them. We have clients from the following industries for our sheet metal fabrication in Sydney services:
Mining Equipment
Healthcare
Medical
Small Goods
Aged Care
Food
Pharmaceutical
Catering
Equipment
Industrial
Commercial
Material Handling
Architectural
Safety
Hospital
Marine
We feel that this diverse clientele should convince our prospective clients of the quality and capability that we possess as a service provider in this domain.
We Do Not Compromise on Design, Quality or Safety
If you are looking for sheet metal solutions, then call Sydney Metal Fab on 0420 875 228 , email us on info@sydneymetalfab.com.au or complete our online enquiry form for a free quote.