WELCOME TO SYDNEY METAL FAB
EXPERTS IN CUSTOM METAL FABRICATION in Sydney
At Sydney Metal Fab we provide competitively priced, custom stainless steel fabrication and custom sheet metal fabrication in Sydneyto residential, commercial and industry clients.
We are your one-stop shop for custom metal solutions in Sydney – stainless steel and sheet metal design, cutting and metal fabrication in Sydney. We design and manufacture customised high quality products to architectural designs or to your specifications.
If you looking for metal fabrication services in Sydney, stainless steel handrails or commercial fit outs for restaurants and kitchens – then you have come to the right place.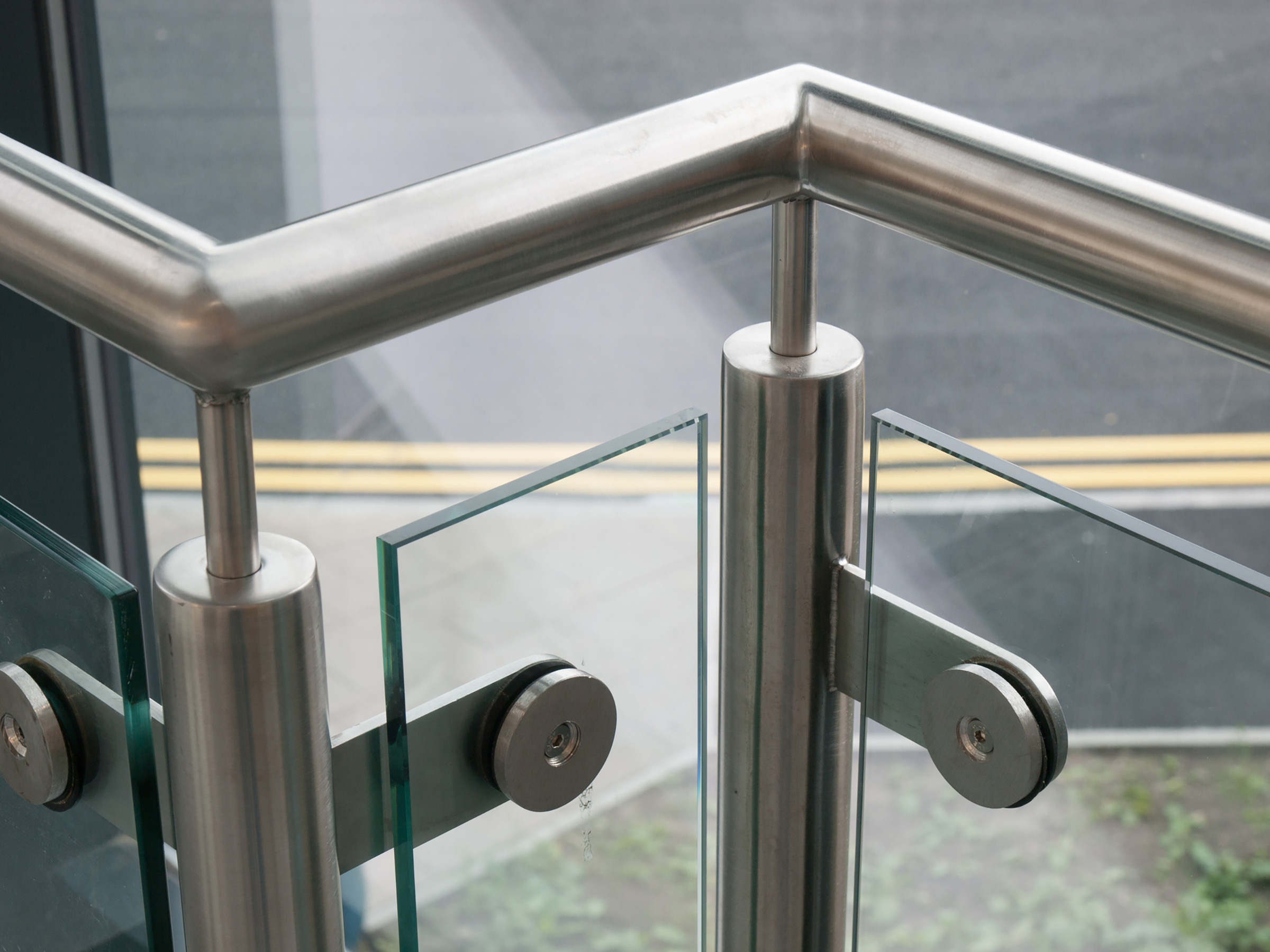 Sydney Metal Fab is one of the leaders in the industry and we have the experience and the know-how to deliver the job on time, every time. We provide high precision, top quality, crafted metal products that are durable and built to last. Our stainless steel and metal fabrication is second to none.
Sydney Metal Fab is an established company with a reputation for:
Quality workmanship
Creating highly crafted designs
Many years' experience in the trade
Delivering a completed project on time
A friendly and professional service
Providing a competitively priced and cost effective service
STEEL FABRICATIONS Australia, Sydney
Do you need a kitchen or commercial office fit out in Sydney? Maybe some stainless steel balustrades or handrails, benches or cables? Are you looking for an expert in the trade, one who knows their way around the industry and has a reputation for high quality work?
Well at Sydney Metal Fab, we are experts in all types of sheet metal fabrication in Sydney and we have the desire, the knowledge and the industry know-how to fulfil your needs.
We use the most up to date metal fabrication machinery and provide stainless custom sheet metal fabrication products in Sydneyfor the following services:
Commercial office & shop fit outs
Restaurant, bar, café & kitchen fit outs
Internal & external handrails & balustrades
Custom designed metal fabrication
Architect designed projects
Client specified custom metal solutions
BENEFITS OF STAINLESS STEEL
Stainless Steel Sheet Metal Fabrication
Stainless Steel is one of the most structurally sound, affordable, aesthetically pleasing and durable materials in the construction industry. It has an unlimited range of uses, is exceptionally easy to shape and can be used in large panel format.
Due to its easy maintenance, high fire and corrosion resistance, stainless steel is one of the best metal solutions for environments that demand cleanliness and hygiene, such as commercial kitchens.
Corrosion resistant – Great for wet/moist areas or outdoor constructions
Fire resistant – An extremely safe thermal screen in kitchens
Hygienic – Easily cleaned and disinfected, meets food industry standards
High structural strength – Ideal for construction such as balustrades
Easily maintained – Long lasting and durable construction material
Easy to shape – There is an endless supply of unique designs available
Environmentally friendly – Stainless steel is easily recyclable
Aesthetically pleasing – Whether designed as art or as a structural component, stainless steel always blends in well with its surroundings
Your One Stop Shop for Metal Fabrication in Sydney
Whether you are looking for a new kitchen range hood, splashback or kitchen bench, a complete commercial fit out, stainless steel balustrades or handrails for a new project, we provide a high quality, precision product that is competitively priced.
Custom sheet metal fabrication is easy when you are working with Sydney Metal Fab.
We Do Not Compromise on Design, Quality or Safety
If you are looking for sheet metal solutions, then call Sydney Metal Fab on 0420 875 228 , email us on info@sydneymetalfab.com.au or complete our online enquiry form for a free quote.