#1 METAL & STAINLESS STEEL FABRICATION
EXPERTS IN CUSTOM METAL FABRICATION in Sydney
At Sydney Metal Fab we provide competitively priced, custom stainless steel fabrication and custom sheet metal fabrication in Sydneyto residential, commercial and industry clients.
We are your one-stop shop for custom metal solutions in Sydney – stainless steel and sheet metal design, cutting and metal fabrication in Sydney. We design and manufacture customised high quality products to architectural designs or to your specifications.
If you are looking for metal fabrication services in Sydney, stainless steel handrails or commercial fit outs for restaurants and kitchens – then you have come to the right place.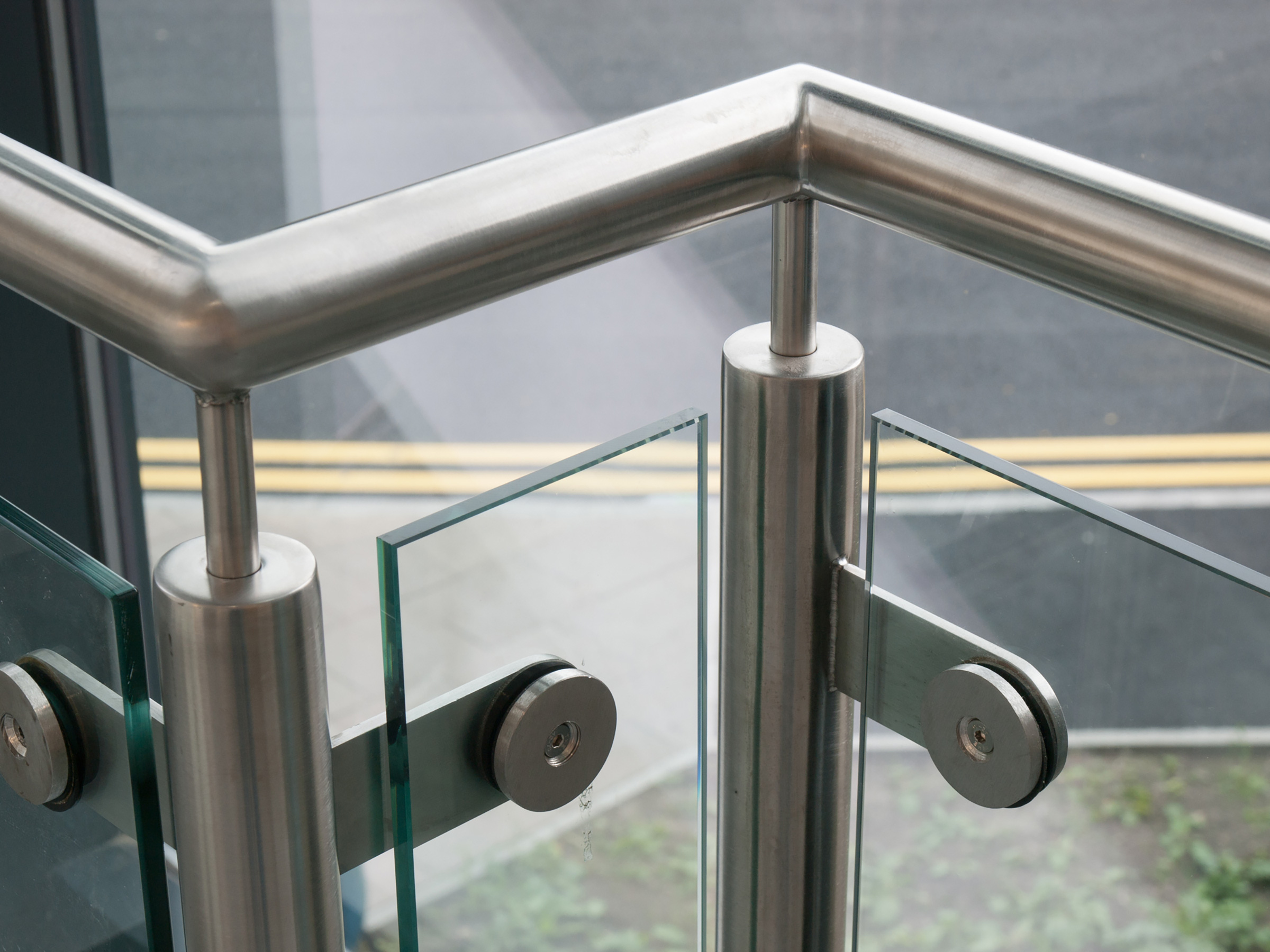 Sydney Metal Fab is one of the leaders in the industry and we have the experience and the know-how to deliver the job on time, every time. We provide items of high accuracy, premium quality, handmade metal that are durable and made to last. Our stainless steel and metal fabrication is second to none.
Sydney Metal Fab is an established company with a reputation for:
Quality workmanship
Creating highly crafted designs
Many years' experience in the trade
Delivering a completed project on time
A friendly and professional service
Providing a competitively priced and cost effective service
STEEL FABRICATIONS Australia, Sydney
Do you need a kitchen or commercial office fit out in Sydney? Maybe some stainless steel balustrades or handrails, benches or cables? Are you looking for an expert in the trade, one who knows their way around the industry and has a reputation for high quality work?
Well at Sydney Metal Fab, we are experts in all types of sheet metal fabrication in Sydney and we have the desire, the knowledge and the industry know-how to fulfil your needs.
We use the most up to date metal fabrication machinery and provide stainless custom sheet metal fabrication products in Sydney for the following services:
Commercial office & shop fit outs
Restaurant, bar, café & kitchen fit outs
Internal & external handrails & balustrades
Custom designed metal fabrication
Architect designed projects
Client specified custom metal solutions
A Great Track Record In The Industry
We offer the best customised steel and metal fabrication services in Sydney. We have years of experience in this industry. This has made us a name that people can reckon with for fabricated products in Australia. We have a great team that works with complete precision on all metal fabrication projects we take on, delivering the best solutions for our clients' needs and requirements. We are immensely proud of the creativity that we show when we are working with steel and other such metals. We have done this through the years and established an impressive track record. Therefore, we are the top name for sheet metal fabrication work in Australia.
High-quality and precise services
As the most renowned organisation in this industry, we offer our clients services that are precise and the best in terms of quality. We also have a remarkably short turnaround time, which has further enhanced our reputation in the domain of stainless steel fabrication work. In all these years of our existence, we have become the one-stop-shop for all the needs and requirements that our clients may have for such welding and metal fabrication work. We also follow the best processes in all our custom metal fabrication work.
Technology used for all our work
We always use the latest technology for such work, like the newest computerised machines and equipment. This helps our skilled tradespeople to work even better than they normally can. It helps them roll, weld, shape, and weld various products with precision. We also have a great workshop that helps us provide our clients with innovative solutions. We help our clients by creating products and doing the work that they would otherwise not get easily in Australia. This is a major reason why we are the number one choice for metal fabrication work in the country.
The best sheet metal fabrication in the region
Through our sheet metal work, we have helped plenty of companies that create structures and machines for their clients. We are a reputable company and people know us to be an organisation that does exceptional work repeatedly in this field. We have the quality control that is of utmost importance in these cases. This is the reason why we excel as one of the top companies in the industries of sheet metal fabrication.
Our clients rate us highly
A simple way to gauge the calibre of a company in any industry is to see how highly its clients have rated it. Well, we qualify pretty highly in that regard too because our clients always exalt us. We have a dedicated facility where we do all this work, and this is a major reason why our clients always rely on us to deliver them the best quality repeatedly. Their trust has made us the most highly sought-after name in the stainless steel fabrication industry of the country.
The leading name in Australia for metal fabrication solutions
As a top organisation in this domain, we offer our clients customised solutions. This is because we never think the same size fits all. We always work with our clients and aim to know everything that we need to know about their processing requirements. This helps us provide them the best custom solutions in this context. Many things set us apart from the average and low-quality operators in this domain. We offer the best designs to our clients for their custom metal fabrication needs. We also are the market leaders in this industry in Australia. We have years of experience here, that has allowed us to build our company into a known powerhouse.
BENEFITS OF STAINLESS STEEL
Stainless Steel Sheet Metal Fabrication
Stainless Steel is one of the most structurally sound, affordable, aesthetically pleasing and durable materials in the construction industry. It has an unlimited range of uses, is exceptionally easy to shape and can be used in large panel format.
Due to its easy maintenance, high fire and corrosion resistance, stainless steel is one of the best metal solutions for environments that demand cleanliness and hygiene, such as commercial kitchens.
Waterproof and resistant to corrosion – perfect for wet / humid areas or for outdoor building
Fireproof – can be used as secured thermal screen in kitchens
Hygienic – easy to clean and disinfect, complies with food industry guidelines
High structural strength – suitable for structures such as balustrades
Simple to sustain – long-lasting and robust materials
Simple to mould – there is an infinite variety of exclusive designs
Kind to the earth – environmentally sustainable-stainless steel is easily recyclable
Aesthetically appealing – whether built as art or as a structural feature, stainless steel often blends well with its surroundings
Your One Stop Shop for Metal Fabrication in Sydney
Whether you are looking for a new kitchen range hood, splashback or kitchen bench, a complete commercial fit out, stainless steel balustrades or handrails for a new project, we provide a high quality, precision product that is competitively priced.
Custom sheet metal fabrication is easy when you are working with Sydney Metal Fab.
We Do Not Compromise on Design, Quality or Safety
If you are looking for sheet metal solutions, then call Sydney Metal Fab on 0420 875 228 , email us on info@sydneymetalfab.com.au or complete our online enquiry form for a free quote.